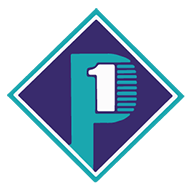 Assistant Property Manager
Mike joined Priority One Commercial in January of 2017 as a Property Manager Assistant. In this role, he assists with property and association management, and helps coordinate maintenance and repair work at all our properties and associations.
Mike's property management experience includes 6+ years in the Clark County Department of Real Property Management. He served there as a business analyst and later a maintenance & operations supervisor for the Facilities Maintenance Division. After that, he served as the department's administrative manager, and eventually served as the assistant director.
Mike's other experience includes nine years as a U.S. Army maintenance officer, eight years as a human resources manager at The Animal Foundation in Las Vegas, and twelve years of purchasing and contract administration at Clark County.
In his spare time he enjoys traveling, hiking, camping and spending time with his family, in and out of Las Vegas.