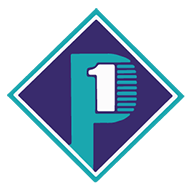 Marketing/Administrative Assistant
Helen was born and raised in Reading, Pennsylvania and relocated to Las Vegas, Nevada in 2021. Prior to her relocation, she is a recent graduate at Susquehanna University where she received a Bachelor of Arts degree in Communication Studies with a minor in Business.
She joined Priority One Commercial as an Administrative Assistant with a focus on marketing. In this role, she designs email newsletters, postcards, social media posts and property flyers while maintaining each listing on every real estate website. She researches and develop new marketing strategies to bring in more brand awareness to generate leads via social media. She brainstormed and researched new ideas for a website redesign. She helps around the office with assisting other POC employees, answering phone calls, file organizing, corporate and distribute mail etc. Although she is very new to the marketing and real estate world, she is constantly learning and improving every day.
Outside of the office, she loves to do exercise, read, travel and explore. She loves to go hiking every weekend around Nevada, Arizona and California.